Privacy Policy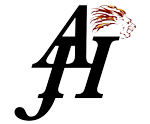 AJH Photo Restoration Digital Art Design is committed to your privacy.

C

ollection Of Your Personal Information

By filling in the contact form with your Data, you the User authorize AJH Photo Restoration Digital Art Design to use your contact information to reply to requests for information, quotes, or any other kind of service request.

We may collect your name, address, phone number, email, and other information to provide you with a personal service. We keep your information private. It is neither sold nor given away. The information is saved to provide you with a record of your orders and for future orders. Your name, address and telephone number are used to address your deliveries. Your email address is used to update you about your orders and/or to send an invoice on job completion. We do not store credit card numbers.

R

etention Time

The Data is kept for the time necessary to provide the service requested by the User, or stated by the purposes outlined in this document.

S

haring Of Your Personal Information

We may hire other companies to provide services or process transactions on our behalf (most notably the use of PayPal). Those companies will be permitted to obtain only the personal information they need to deliver the service. Other than this legitimate use by third-party service providers, your information is kept private. It is neither sold, shared, nor given away. Customers who wish to learn about PayPal's terms of use should visit their website for more information.

C

hanges To This Privacy Policy

AJH Photo Restoration Digital Art Design reserves the right to make amendments to this Privacy Policy at any time. If you have objections to the Privacy Policy, you should not access or use the Site.